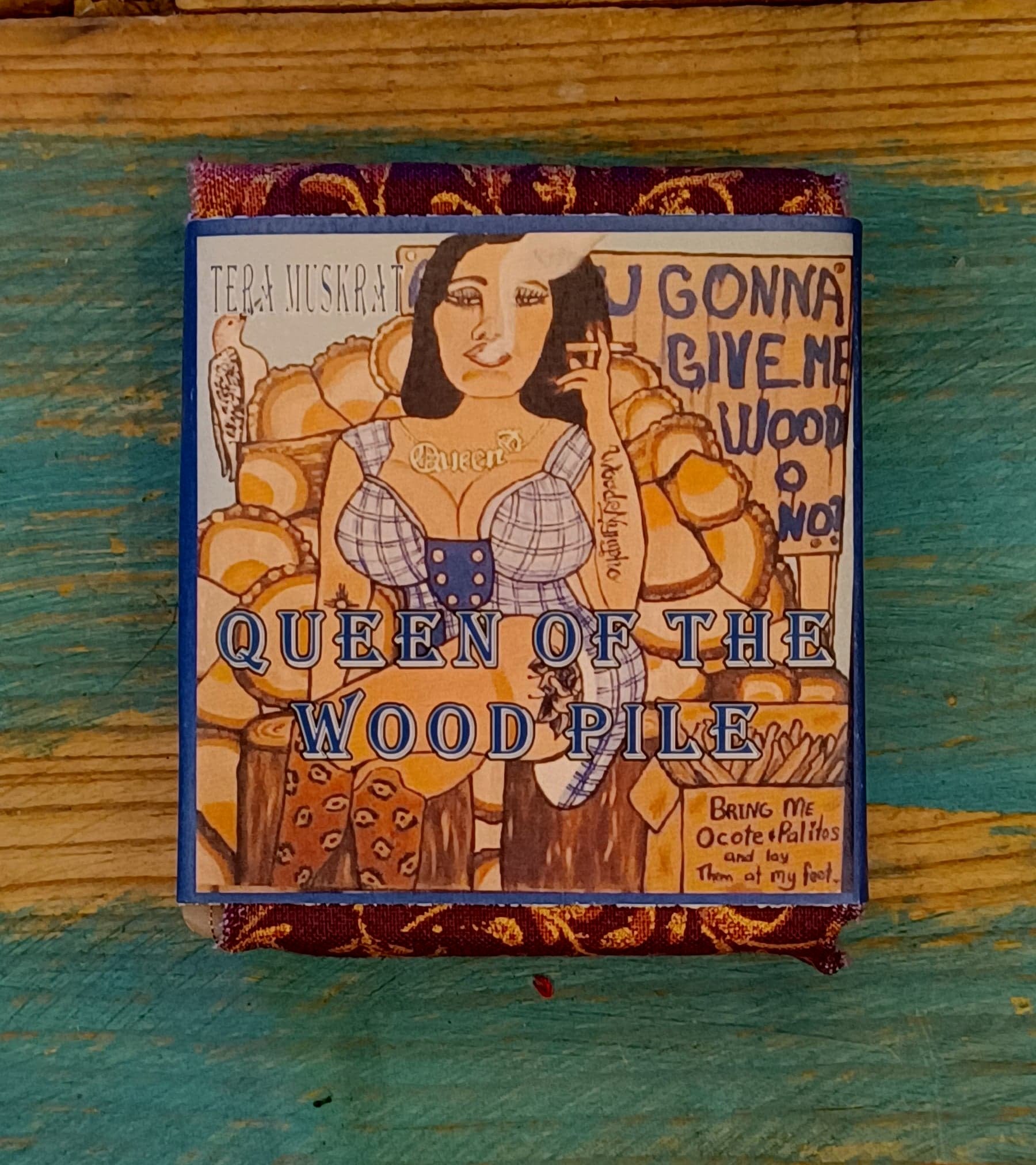 Queen Of The Woodpile
Tera Muskrat is the artist behind this fun painting ~ as soon as I saw it, I knew it needed to smell like Cedar & Vanilla. 
The story of the queen of the woodpile is one most Taos women can relate to. The constant search for wood to heat your home with the prize often held by the men in this town. The Woman with the biggest wood pile must have the most male admirers. A girls gotta do what a girls gotta do in this cold ass high desert town! (Tera's story to go with the art) 
To see more of Tera's art and order posters and pillows and canvas
Go to FineArtAmerica.com Tera Muskrat
Handcrafted with Palm, Olive, Coconut, Hemp & Castor oils, Shea Butter, Cocoa Butter & Honey, Cedar & Vanilla Oils.
Use drop down menu to order soap, lotion, candle or body spray