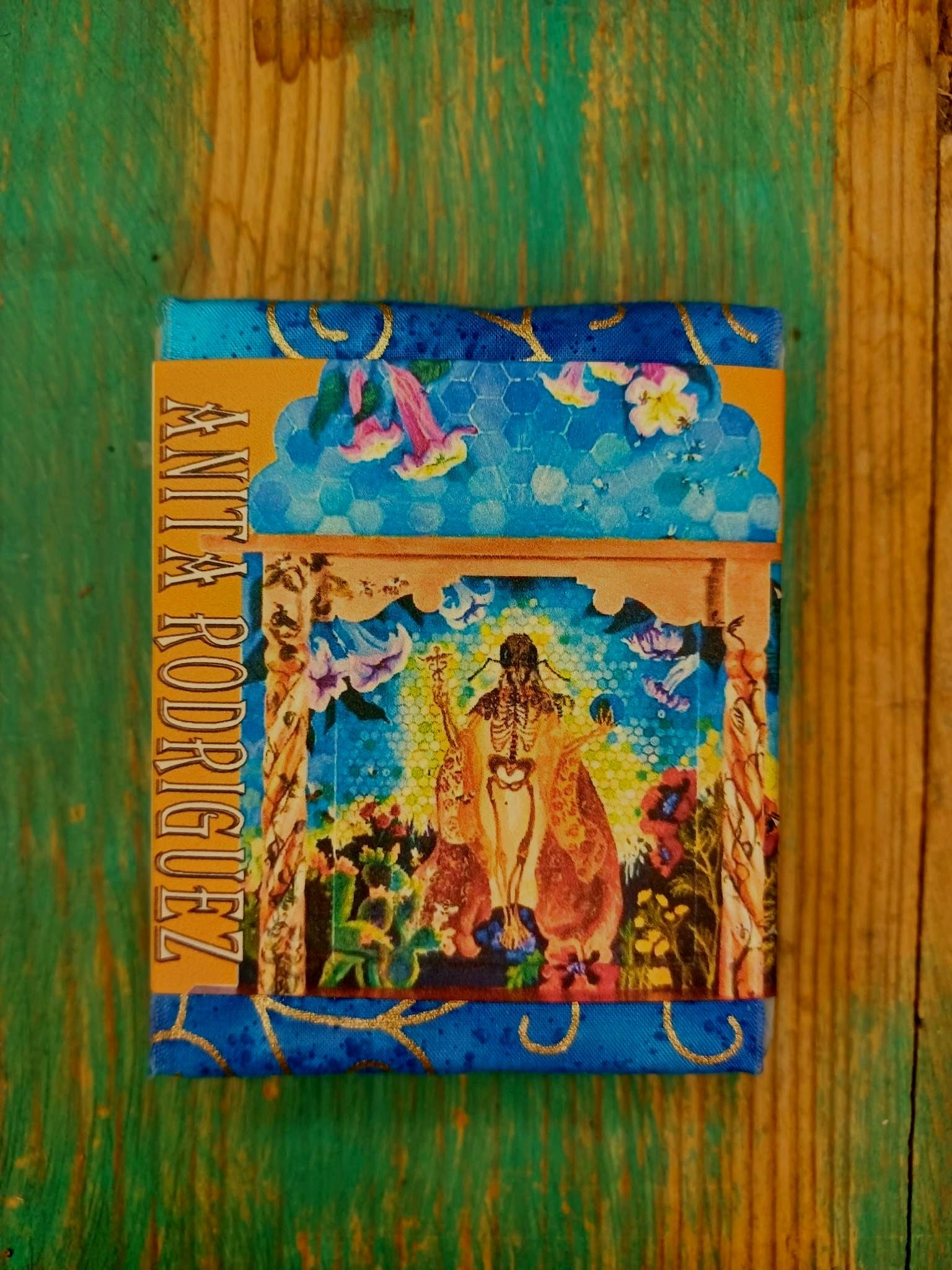 Raw Honey Soap
Rich & Moisturizing ~Handcrafted with saponified Olive, Soy, Coconut, Sweet Almond & Castor Oils. Cocoa Butter & Shea Butter. All Natural Raw Honey. Excellent for sensitive dry skin.
Label is by Taos, NM Artist ~ Anita Rodriguez
Go to her website. Read every word ~ study every painting ~ get a tarot reading! To know Anita is to know love of culture, bad ass women and more. I love this woman!