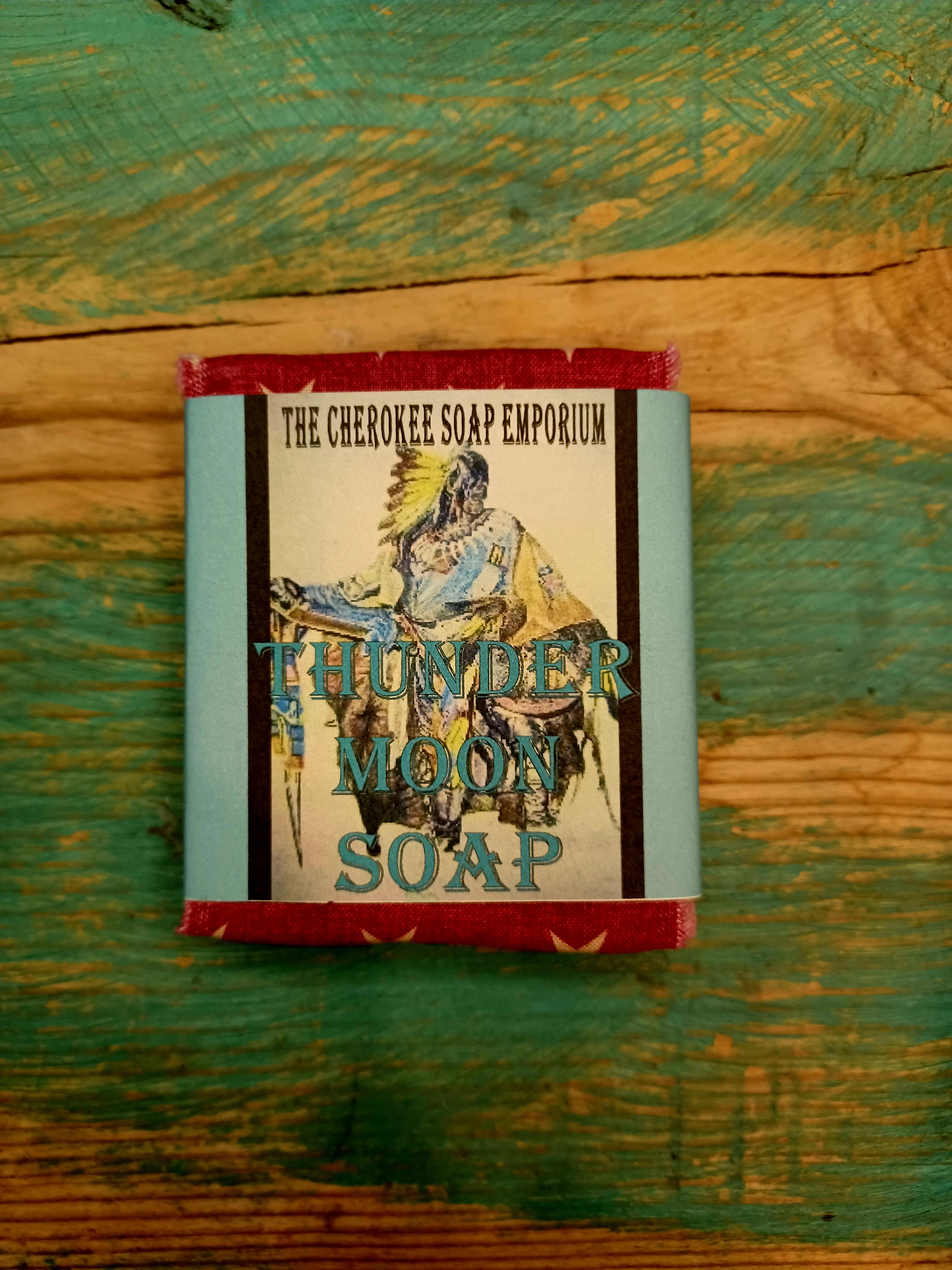 Thunder Moon
Invigorating as the July Thunderstorms, this soap is a sure energizer. Handcrafted with saponified Olive, Soy, Coconut, Organic Hemp & Castor Oils.
Cocoa Butter & Shea Butter. Essential Oils of Juniperberry, Cedar and Lavender.
Use Drop Down Menu to order matching  8 oz lotion, candle, body spray, 1/2 Bar & 2 Ounce lotion now available!