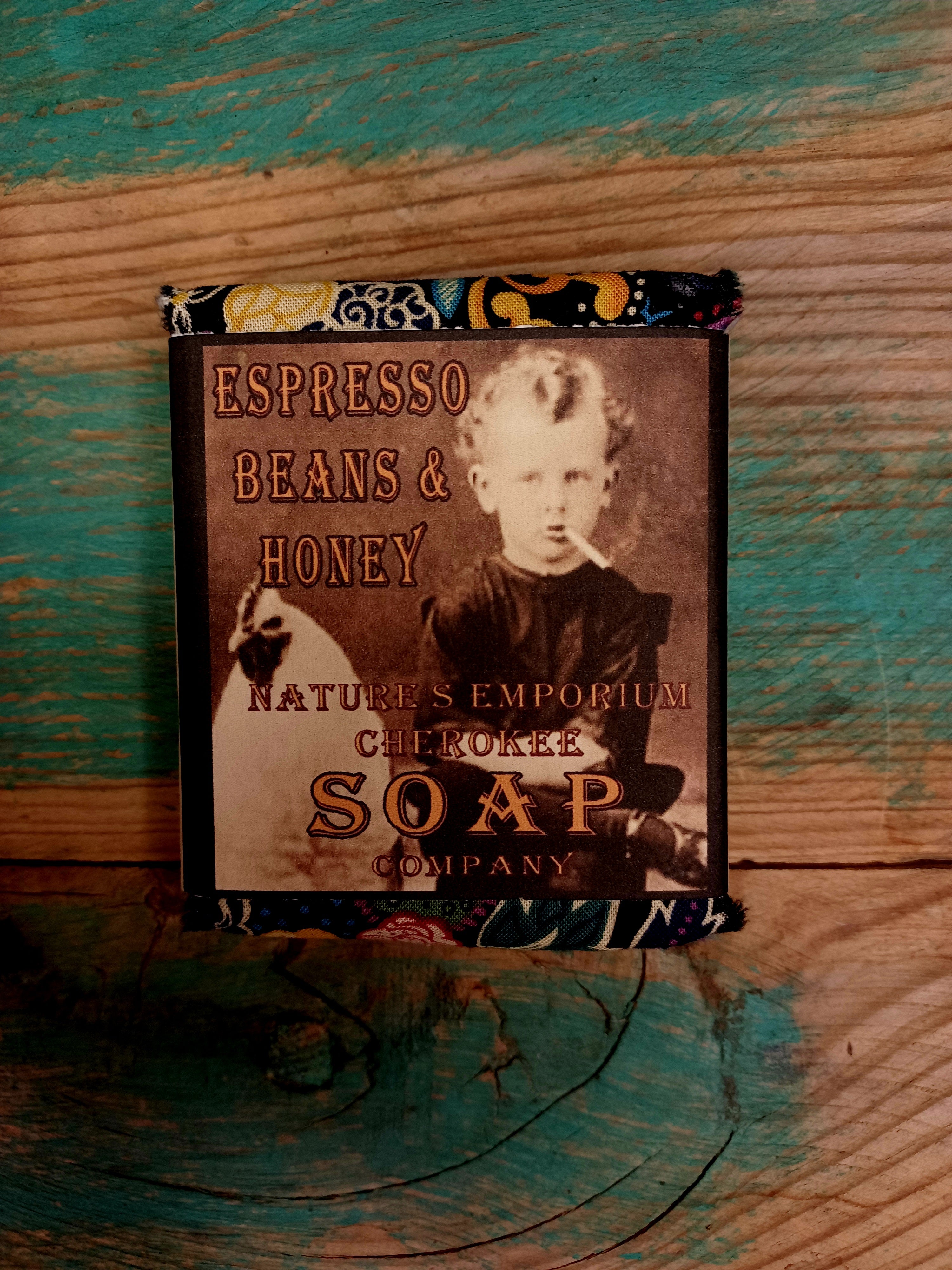 Espresso Beans & Honey
Do you ever drink to much coffee and start seeing things? Why not start in the shower? 
Handcrafted with saponified olive, palm, coconut, hemp, & castor oils. cocoa butter & shea butter, ground espresso bean, raw honey & hazelnut coffee fragrance. make this one pure exfoliation soap! Hazelnut coffee fragrance.
Use Drop Down Menu to order matching lotion, candle, body spray & more!