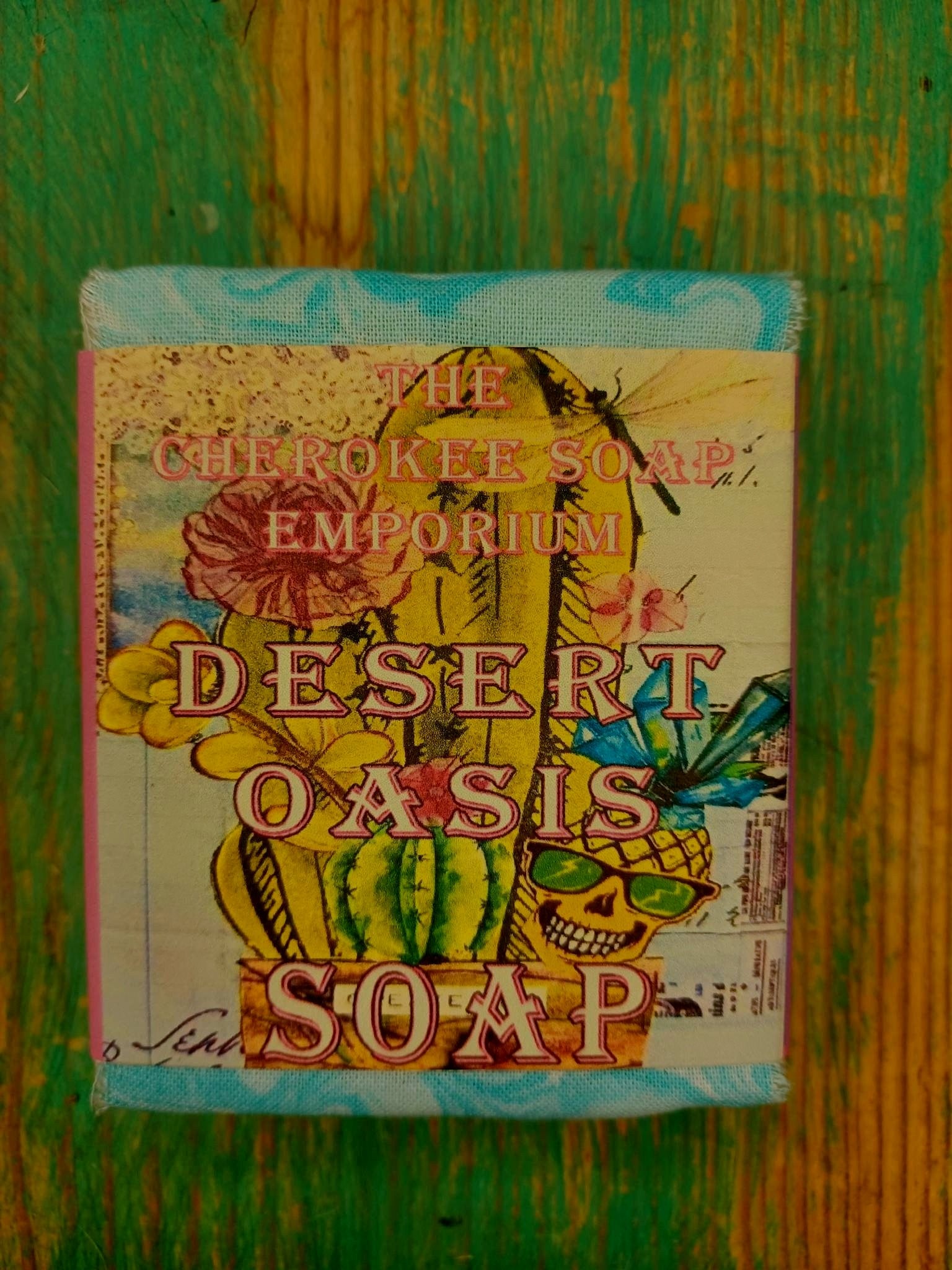 Desert Oasis
Imagine a desert oasis smelling of Mango, Coconut & Papaya in the middle of New Mexico! A girl can dream! Handcrafted with saponified Olive, Palm, Coconut, Sweet Hemp & Castor Oils. Cocoa Butter & Shea Butter. A tropical blend of fragrance oils, coconut, papaya & mango.
New Mexican artist Jazzai Kapri. Mixed media and analog collage. Follow her on instagram @jazzlovescollage
Use Drop Down Menu to purchase Soap, Lotion, Candle and more!