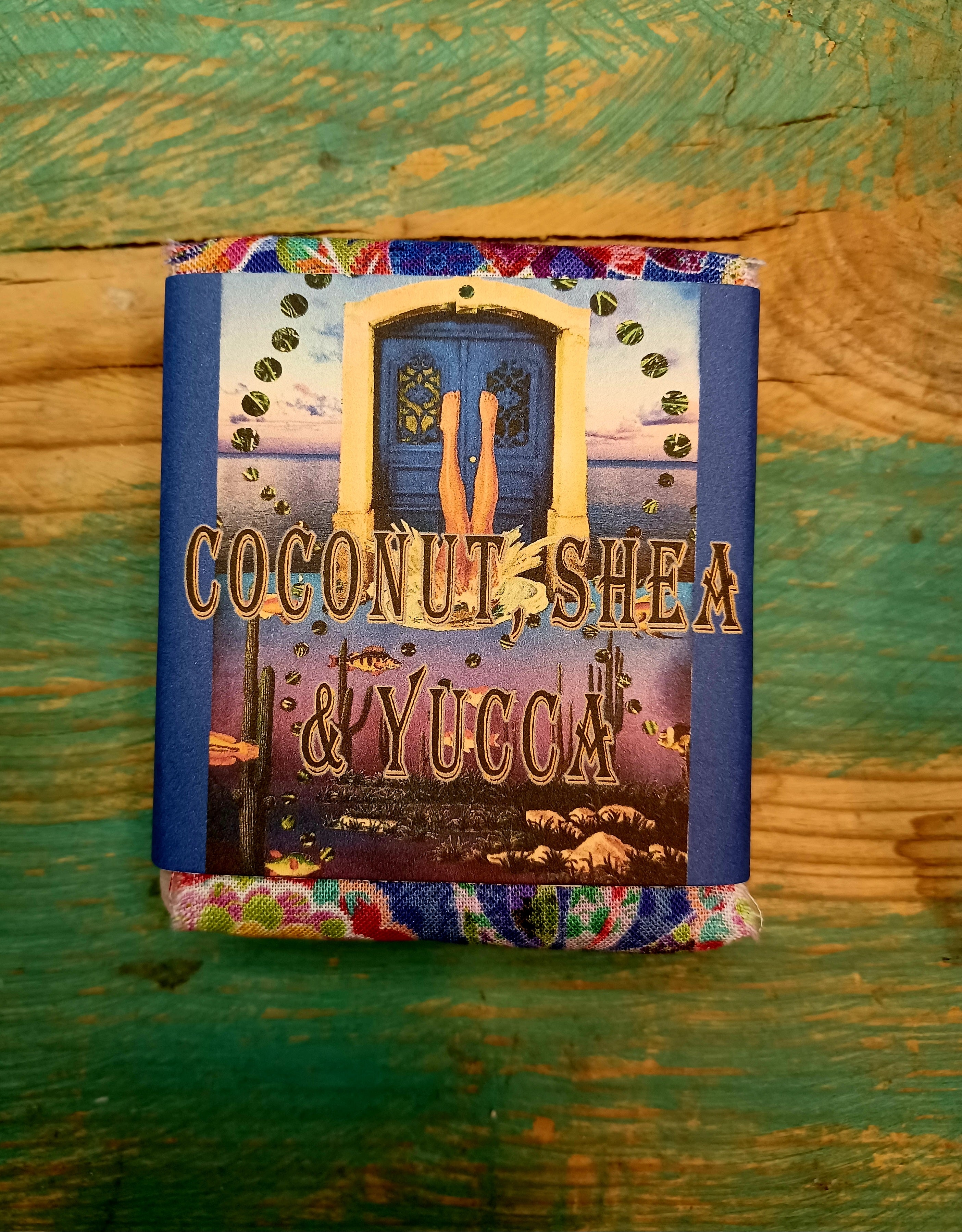 Coconut, Shea & Yucca
What a delightful Summer scent! A delightful scent of coconut combines with shea butter and New Mexico Yucca! Yucca is a natural saponin used from the root of the yucca plant. Used my local Native Americans for cleansing since before contact. Great for adding lather and health to the skin and hair and gentle conditioning for the body. 
Made with Palm, Olive, Coconut, Shea Butter, Hemp & Castor Oils. Cocoa Butter & Honey.
Aniseptic and Clean!
I had made this soap in the Spring and I have been using it. I was scrolling through instagram and saw this art produced by Heather Geoffrey at Ouroboros Studios and screamed! I absolutely love her art! Check out her fb page! https://www.facebook.com/OuroborosStudios